"The Science of Life" aka "Gravity"
by Serge Milli.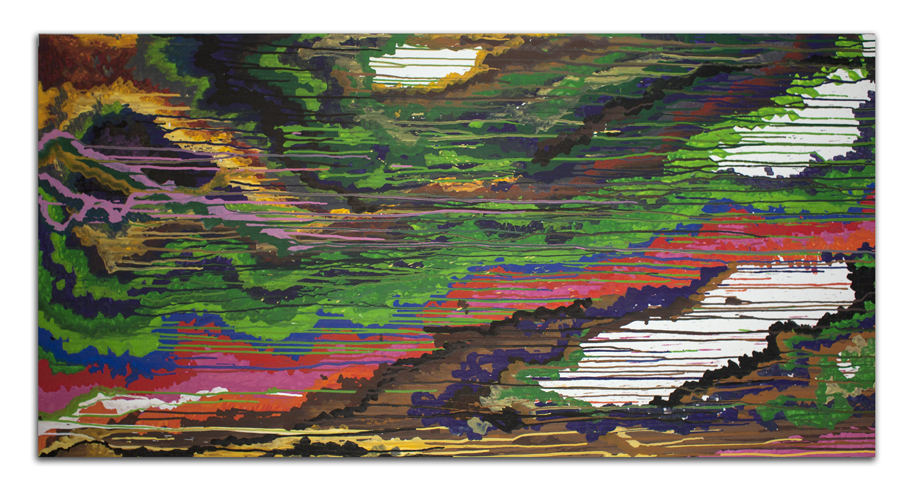 At this time I was going through a "dots" phase, allowing the rapid repetition of markings to guide my sense of balance and overall composition.
I was volution, growth, the elements, Mother Nature, and enlightenment.
Gravity assisted the process by pulling the paint toward the Earth,
but upon completion was hung as a landscape, showcasing the linear journey through time.
"The Science of Life" by VANDAL NYC
Acrylic paint on 6ft by 3ft canvas. January 2013.