DJ VANDAL (NYC) links up with JD ONE of the BTW crew to come up with this piece entitled, "Amazin Incredible" for the 4th episode of MOTIONGRAFF.
Music : "Elio Roca" by I-CUE appears courtesy of Ingenious Music.
Photos/Editing by DJ VANDAL for MOTIONGRAFF.COM, ANIMATEDGRAFF.COM, DJVANDAL.COM
We went traditional with the letter styles. For our color schemes, JD took inspiration from the AMAZIN' Mets, while i had the INCREDIBLE Hulk in mind. Hence the name of this piece, "Amazin' Incredible." Prismacolor markers and Uni opaque PAINT markers. Uni-ball fine point pen for text n details.
High resolution scan: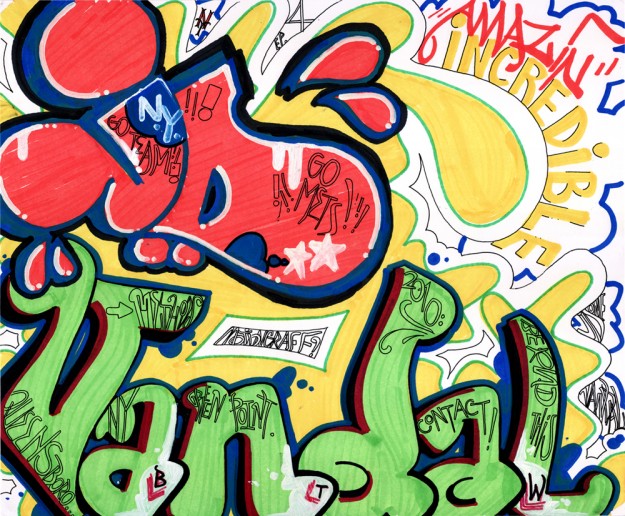 "Amazin' Incredible" by DJ VANDAL & JD ONE. 14″ by 17″, mostly markers (ink & paint). June/2010