Episode 3 of MOTIONGRAFF has landed on djvandal.com
For this one i decided to showcase a technique i've been using for years. Namely, i take one word or phrase and then i flip it in an overwhelming amount of styles until they completely fill the page. Traditionally i've kept most of these black & white, but who knows what the future may bring. Hope you enjoy it!
Music :
Vocals by AKBAR, Produced by Soul Supreme.
Photos/Editing by DJ VANDAL for MOTIONGRAFF.COM, ANIMATEDGRAFF.COM, DJVANDAL.COM
Scan of the original: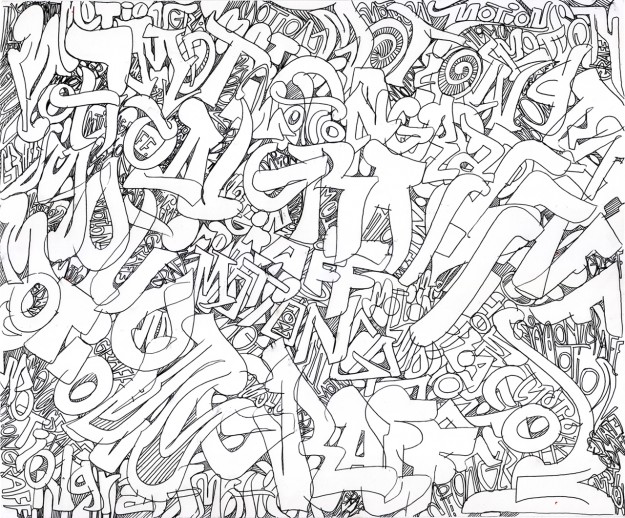 "MOTION GRAFF" by DJ VANDAL. 14″ by 17″, uni-ball fine point pen. June/2010