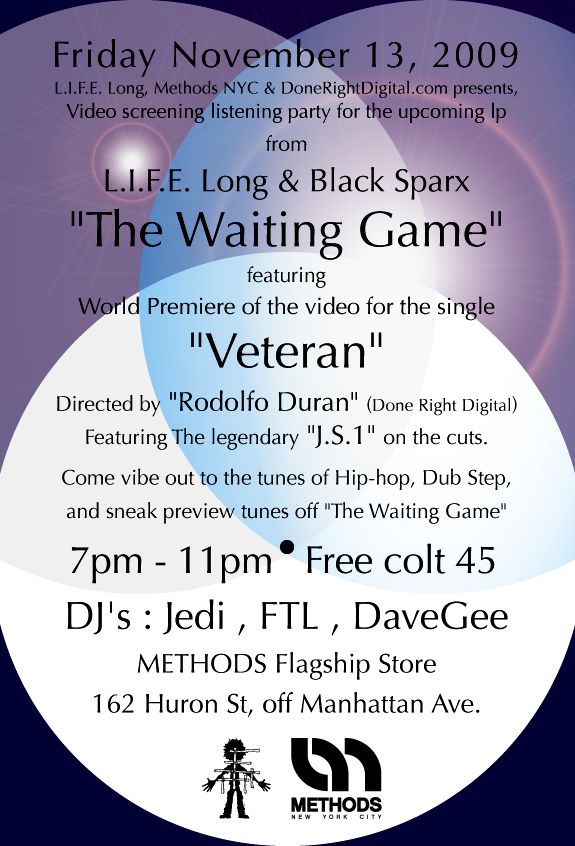 this video was shot in part at the Methods Flagship Store in Greenpoint, Brooklyn. It seems fitting that the debut occur at the same spot. We'll be celebrating this new release with L.I.F.E. Long and Black Sparx themselves. Pop by and catch a brew with the underground hiphop community.
subtle clean retro flyer by you-know-who.
i figure if i dont credit myself on the flyers then i should at least do it on my blog.